"Leaf" it to the decomposers: turning your leaves into garden gold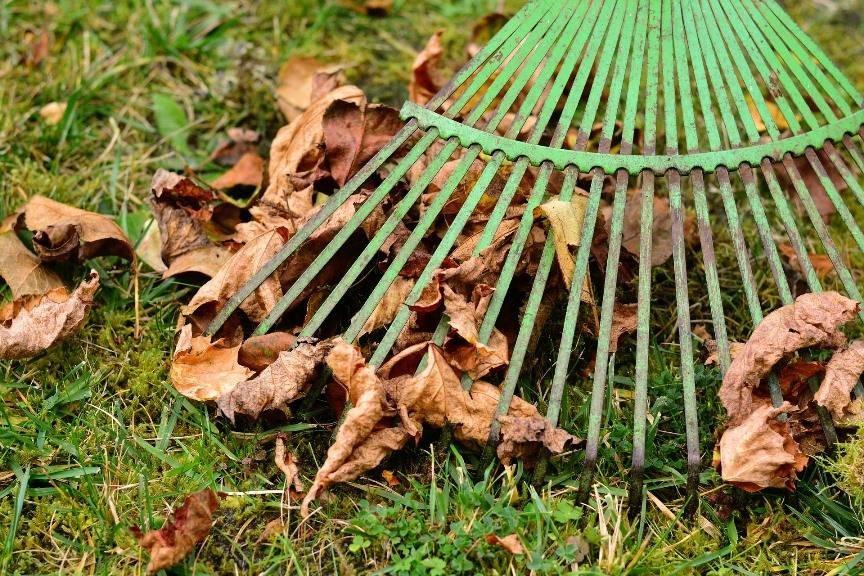 Many of us love our neighborhood trees but question our ardor when fall rolls around and they add another chore to our list: leaf raking and disposal. While Clark County residents can get a coupon for free leaf disposal, that still requires hauling the leaves to one of the designated locations for leaf recycling. Plus, sending your leaves away to be composted isn't doing your yard and garden any favors. There's some buzz around "leave the leaves" campaigns, to get people to leave fallen leaves in their landscape to decompose naturally and benefit the ecosystem. But, leaving your leaves around yards and garden beds can allow them to blow into the street and clog storm drains, leading to localized flooding, or annoy your neighbors when your leaves blow into their yard. So what can you do instead? Make leaf mold! Let decomposers (fungi, bacteria and invertebrates) do the hard work for you!
What is leaf mold?
Leaf mold is the dark, crumbly mixture left after leaves have decomposed. It's like compost, but the "ingredients" are just leaves and doesn't include other organic matter (food scraps etc.).
Why make leaf mold?
Leaf mold makes an excellent mulch and increases the water retention of your soil, which can lead to decreased water use in the warmer months. Leaf mold also increases the health of your soil's ecosystem, and a healthy soil ecosystem decreases the incidence of pest infestations and plant diseases, and supports wildlife in your neighborhood. This article has more information about the "what" and "why" of making leaf mold.
How do you make leaf mold?
Get a thick 32-45 gallon plastic bag. We recommend "Contractors trash bag" heavy-duty 3-millimeter bags. You can find them at Lowes and other home and garden retailers.
Stuff the bag with wet leaves and tie the top of the bag closed.
Poke holes in the bottom and sides of the bag. The holes shouldn't be big enough for leaves to fall through, but should allow air-flow. A pitch fork or sharp stick are good ways to make these holes.
Place the bag (out of sight and out of mind!) in a shady spot and let it sit for six to twelve months. While you don't have to, it is recommended that you occasionally roll the bag and check to make sure the contents are still moist.
Your leaf mold is ready when it is dark and crumbly. Spread it on your garden as a mulch, till it into soil or use with soil/compost to create a potting mix.
What if I have LOTS of leaves?
Build a 3' x 3' x 3' (approximate) enclosure. A quick, easy and inexpensive way to do this is using wire mesh and zip ties or stakes. You can also use wooden pallets or a Geobin.
Fill the bin. The leaves will settle and every few days, you can add more leaves to the bin.
Cover the top with pieces of cardboard (secured so that they don't blow away!). This helps the bin retain the moisture needed for the leaves to decompose.
Sounds good, but have you actually made leaf mold?
Yes, we have! In fact, we get leaves delivered to our Heritage Farm demonstration site after they have been raked from local parks and trails, and use them to make leaf mold. The leaf mold is often used as a top-dressing for our lasagna compost beds, where we grow herbs, squash, ornamental flowers, kale and more!