Why join the Master Composter Recyclers? "Pizza." Current volunteers tell us what it's like being an MCR.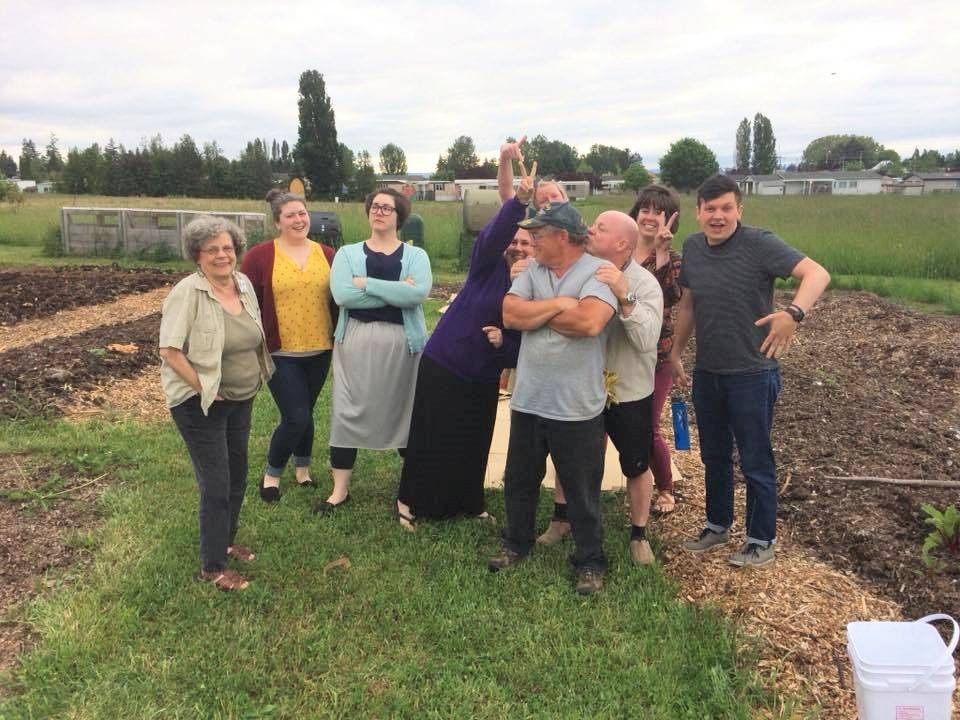 Clark County is fortunate to have so many programs, partners and opportunities to teach our community how to live more sustainably. After all, a lot of small actions add up to big change! But we need lots of help to get out to the dozens of events, schools and businesses who are hungry for knowledge to help them reduce their environmental impact.
That's where the Master Composter Recycler volunteers come in! MCRs are trained to answer questions and share knowledge about waste reduction, recycling, composting, toxics reduction and sustainability in our community. They also support the efforts of our other three green programs: Clark County Green Schools, Clark County Green Business and Clark County Green Neighbors. This could mean MCRs are helping with waste audits, volunteering at the Recycled Arts Festival or getting their neighborhood association talking about environmental issues.
MCRs do a lot of great work to help make our community green, but they also have a lot of fun. We recently asked our MCR volunteers, "What is your favorite thing(s) about being an MCR?" A surprising number said that the pizza we provide for the monthly meetings is a highlight for them. Here's what else they said:
Meeting good people who care about our environment! Learning how to make rich soil in ten weeks by hot composting with the right materials. (Who knew? Not me!) Our group, The Red Wigglers, winning the contest for richest soil. The amazing field trips we went on to different farms. Learning different ways to garden in small spaces, like the lasagna gardening! Going to Waste Connections to see how recycling is actually done. Yes Melanie, the pizza once a month.

I think my favorite night was [training course] graduation night when we had a potluck with delicious food and all the different groups composed a skit of our experience of the hot composting, then we went up in front of the class to perform (don't let it scare you, it's actually fun). I was amazed at the talent. I never laughed so hard. I so wish I could do that night over again!

The monthly meetings once the class is over is full of endless information, from making green cleaning products to learning about nutrition!


Bonnie M. class of '19
Very useful knowledge and a great group of friends with similar values and interests.

Angele G. class of '19
The sense of fellowship, community and empowerment from learning together, helping people meet their waste-reduction goals, and making a measurable difference for the present and future.

Shareefah H. class of '15
Great networking! Lots of useful knowledge! Sense of community! Friendships! Oh, and pizza!

Melanie S. class of '19
1) Meeting good people who care about the environment. 2) Great information I can use at home; very practical. 3) It's free.

Bill T. class of '16 with "dittos" from Barb R. class of '10, Pamela S. class of '18 and Tracey F. class of '19
By accepting you will be accessing a service provided by a third-party external to https://clarkcountycomposts.org/