Our Fall 2018 Schedule is here!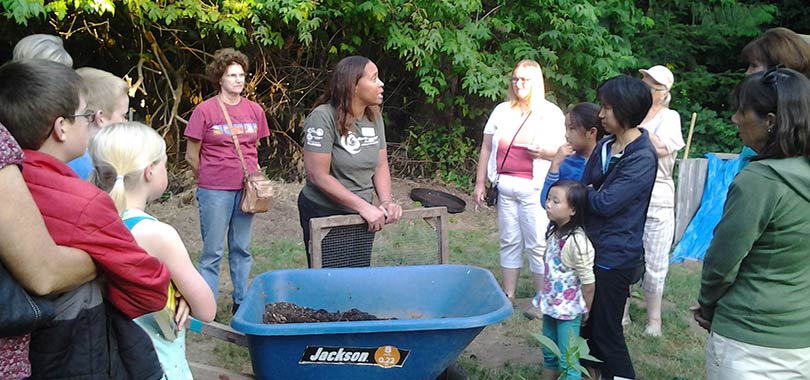 Lasagna Compost Garden
Saturday, September 29th, 10 a.m. - noon at CASEE Center, Brush Prairie
Build and plant a raised bed garden. No tilling or turning required and most materials are free! Don't worry if your soil is clay, sand, grass or weeds - this method goes right over the top.
Backyard Composting
Saturday, October 27th, 10 a.m. - noon at Heritage Farm, Hazel Dell
Construct a compost pile with experts and learn how to heat up your pile following the SMART method. View demonstration compost bins in action. Turn your yard waste into garbage gold
Green Cleaning
Wednesday, November 28th, 6-8 p.m.at Heritage Farm, Hazel Dell
Make three versatile household green cleaners and see how fun and safe cleaning can be. Kit and ingredients provided at no charge.
Wormshop
If interested, contact us at mcr@clark.wa.gov