Your faith-based organization can be a leader
Some of you may already be keeping food waste out of the landfill by composting in your backyards, with worm bins, sharing it with other composters or adding to your organics curbside carts if allowed (Cities of Ridgefield and Vancouver).
To make composting easy, convenient and free, your faith-based organization can join an effort to collect food scraps. We need at least 30 households to pledge to participate to justify the cost of servicing the food waste cart.
By contributing food scraps to this program, you will be part of a larger movement to keep valuable nutrients out of the landfill and transform them into richer, healthy soil.
Read more Download flyer Contact Us Pledge card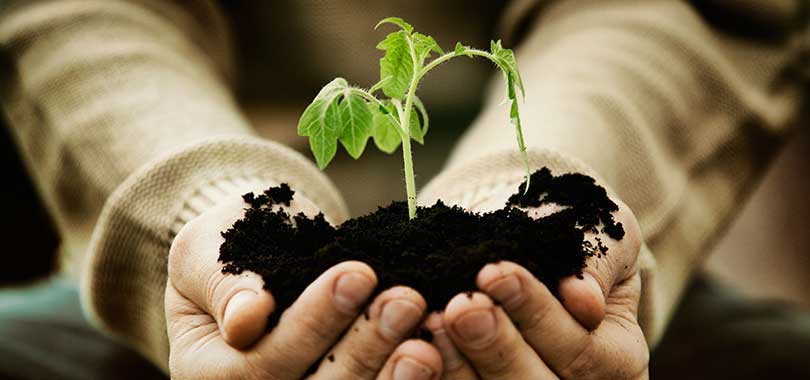 What is this project?
The Congregation to Compost project is a Clark County partnership with faith-based organizations to establish community composting centers to serve the organization, congregation members and neighborhood residents.
How does it work?
The house of worship will receive compost collection containers provided by Waste Connections of WA and paid for by Clark County Solid Waste during the pilot period (six months).
Participants will have access to a free lidded bucket to collect kitchen food scraps.
When participating households come to the place of worship, they will dump their food scraps into the compost cart.
Waste Connections will service the cart and deliver the food scraps to Dirt Hugger.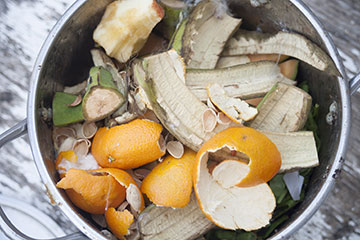 Why is this important?
By participating in this project, you will be turning your kitchen food scraps into compost, a rich soil amendment, to be used by gardeners and farmers in the Pacific Northwest.
Washington state law requires Clark County to work towards cutting food waste going to the landfill by 75% by 2030. Congregation to Compost program plays an important role towards meeting that goal.
This project was funded in part by the Local Solid Waste Financial Assistance program from the Washington State Department of Ecology. Clark County solid waste planning and programs are a cooperative effort of Clark County, Battle Ground, Camas, La Center, Ridgefield, Vancouver, Washougal, and Yacolt.